젊은날에는 사랑과 고통이 물감을 통해서 아롱이 다롱이 그림으로 내게 다가왔다. 그런데 언제부턴가는 가정도 사랑도 혈육마저도 떨쳐버리고 예술과 정면으로 마주하게 되었다.
내 그림의 고갱이는 고독이다.
고독 그 자체라기보다는 고독에의 앓음이다.
그리운건 늘 그리웁고 어여쁜건 늘 멀고 소중한건 멀리 있었다.
기다림은 슬픔만큼 아름다웠고
어느날 나는 이루어지는 꿈이 없음을 알았다.
삶에서 하염없이 짓밟혀온 존재의식 때문에 내가 가엾어 나는 오로지 작품에 목숨을 걸고 쾌감과 공포가 엇갈리는 화면속에 자진한다.
작두타는 무당처럼…
작가 노트 중…
In my young days i approached love and pain through paint.
One day i came to face Art, giving up all, even family, love and siblings.
The essence of my painting is solitude.
That is suffering solitude, not solitude it self.
Something dear and precious is always far away from me.
I forget all i cannot have throw up all i cannot forget. Longing is as beautiful as sorrow.
One day I was aware that no dreams and archeved in my life.
Pressed by the weight of life, I risk my life for my work, feeling pleasure and horror alike.
As dose a shaman….
The artist's note…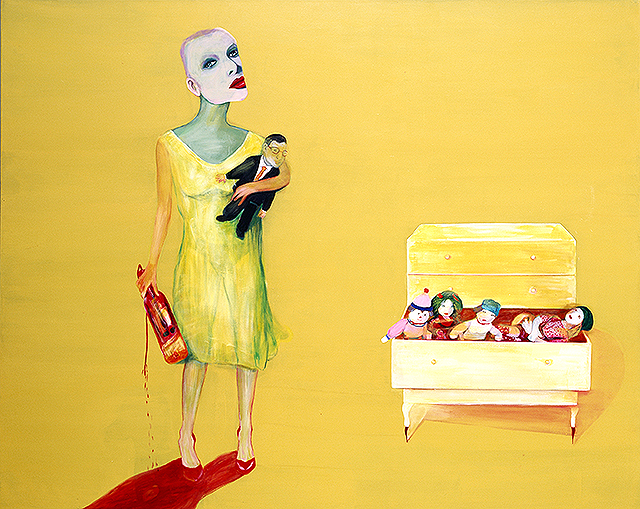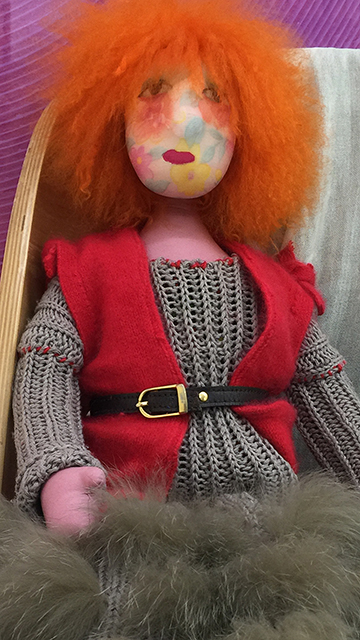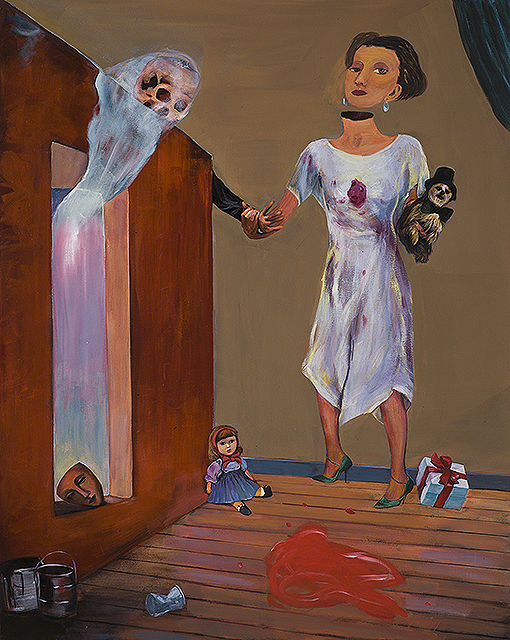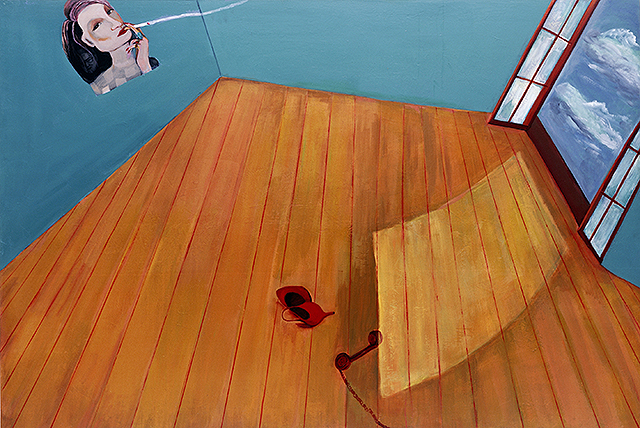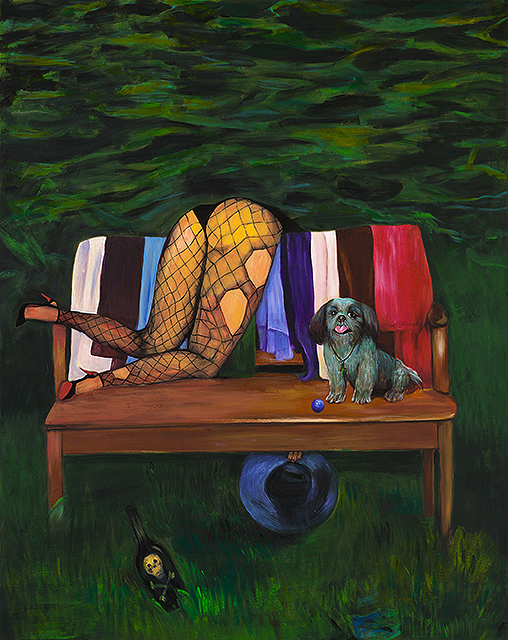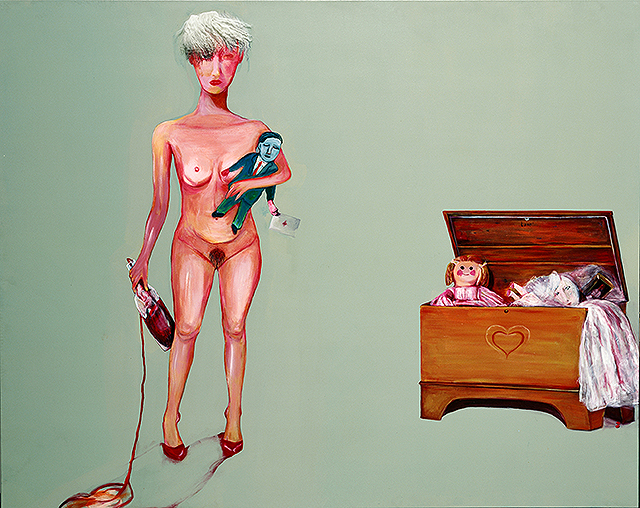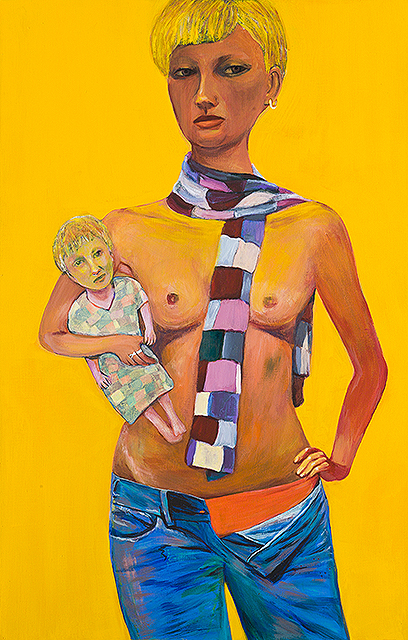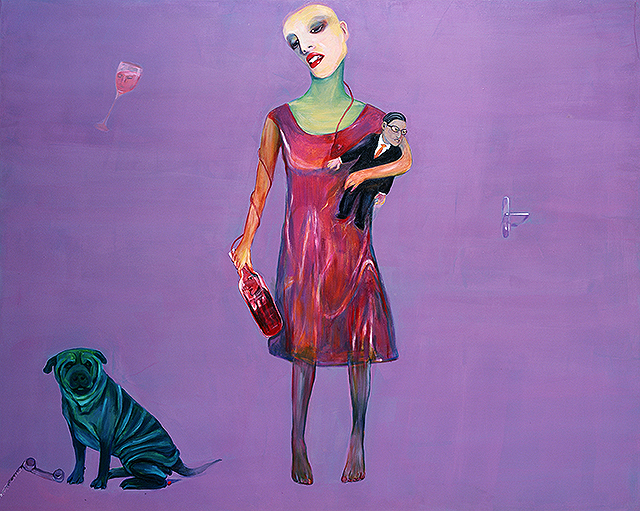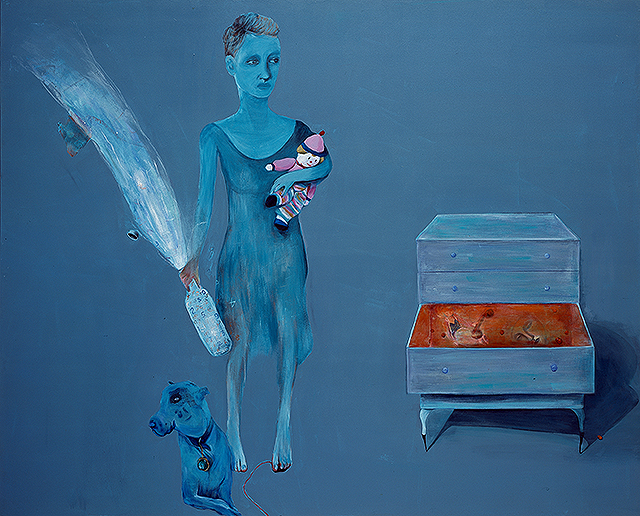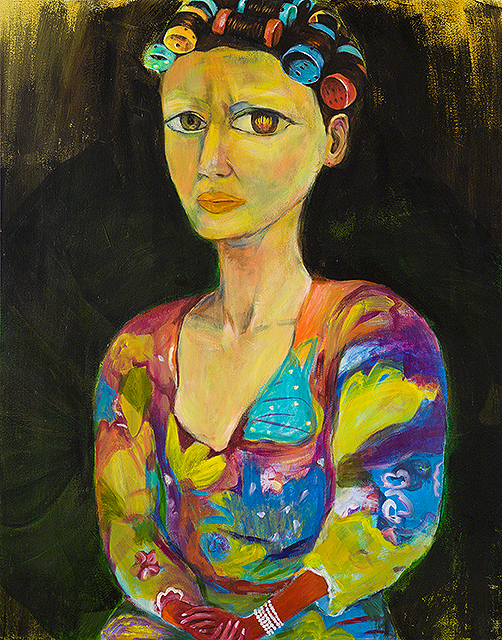 1941 목포 출생
홍익대학교 미술대학 서양화과 수학
2019 나는 그림쟁이다, 유엠 갤러리, 서울
청주시립미술관, 청주
2011 김재선 갤러리, 부산
유엠갤러리, 서울
2008 그녀들, 필립강갤러리, 서울
2004 아바타, 유엠갤러리, 서울
아바타, 무심갤러리, 청주
2001 Marin201, 갤러리 사비나, 서울
1998 인사갤러리, 서울
1995 얼굴.얼굴.얼굴, 갤러리 2000, 서울
1993 갤러리 2000, 서울
1991 갤러리인데코, 서울
1989 서울갤러리, 서울
2019 대구 아트페어, EXCO, 대구
KIAF, 유엠갤러리, COEX, 서울
아트부산 2019, 유엠갤러리, BEXCO, 부산
나나랜드: 나답게 산다, 사비나미술관, 서울
화랑미술제, 유엠갤러리, COEX, 서울
2018 KIAF, 유엠갤러리, COEX, 서울
화랑미술제, 유엠갤러리, COEX, 서울
2017 KIAF, 유엠갤러리, COEX, 서울
화랑미술제, 유엠갤러리, COEX, 서울
Spoon Art Show, 킨텍스, 서울
2016 KIAF, 유엠갤러리, COEX, 서울
화랑미술제, 유엠갤러리, COEX, 서울
Art Palm Beach, 플로리다
Art Paris, 파리
Art Taipei, 타이페이
2015 KIAF, 유엠갤러리, COEX, 서울
청주국제 아트페어, 청주시문화산업단지, 청주
화랑미술제, 유엠갤러리, COEX, 서울
Scope Miami Beach, 마이애미
Scope Basel, 바젤
상하이 아트페어, 상하이
2014 화랑미술제, 유엠갤러리, COEX, 서울
KIAF, 유엠갤러리, COEX, 서울
2013 KIAF, 유엠갤러리, COEX, 서울
ASIA TOP GALLERY HOTEL ART FAIR, 유엠갤러리, 서울/홍콩
화랑미술제, 유엠갤러리, COEX, 서울
2012 KIAF, 유엠갤러리, COEX, 서울
화랑미술제, 유엠갤러리, COEX, 서울
ASIA TOP GALLERY HOTEL ART FAIR, 유엠갤러리, 서울/홍콩
ART SHOW BUSAN, 유엠갤러리, BEXCO, 부산
2011 아트페어 21, 유엠갤러리, 쾰른
SICAF, 유엠갤러리 초대, COEX, 서울
KIAF, 유엠갤러리, COEX, 서울
ASIA TOP GALLERY HOTEL ART FAIR, 유엠갤러리, 서울/홍콩
홍콩 아트페어, HKCEC, 홍콩
서울오픈아트페어, 유엠갤러리, COEX, 서울
북경 아트페어, 중국국제무역센터, 베이징
화랑미술제, 유엠갤러리, COEX, 서울
2010 순천만 국제환경 아트페어, 순천
제11회 미술인의 날 원로작가전
The Exhibition of Chung Yoo Art Group, 목포미술관, 목포
2009 Valentines day 소품전, 소나무갤러리, 서울
세계열린미술대축제, 서울시립미술관 경희궁분관, 서울
2008 KIAF 필립 강 갤러리 초대, COEX, 서울
SICAF 필립 강 갤러리, COEX, 서울
광주비엔날레 후원전 현재와 미래전, 나인갤러리, 광주
은빛나래전, 고양어울림누리 어울림미술관, 고양
2007 KIAF 유엠갤러리 초대, COEX, 서울
독일 월드컵대축제전, 유럽문화박물관, 독일
2006 헤이리 아트페스티벌, 파주
유달 미술관 개관기념 출항작가전, 유달미술관, 목포
공간 그리고 여성전, 서울갤러리, 서울
2005 아시아미술전, 세종문화회관, 서울
서울 메트로미술관 개관기념전, 서울메트로미술관, 서울
여성과 생명전, 서울시립미술관, 서울
2004 남서울분관 개관전, 서울시립남서울미술관, 서울
서울 현대미술로마전, 로마건축하우스, 서울
신 소장품전, 서울시립미술관, 서울
Life Landscape, 서울시립미술관, 서울
화랑미술제, 예술의전당, 서울
2003 서울미술대전, 서울시립미술관, 서울
전업미술가전, 세종미술회관, 서울
예술가의 愛술 이야기, 사비나미술관, 서울
이민 100주년 기념작가 100인 초대전, 현스아트갤러리, LA
2002 웨딩TV 2002 결혼박람회 현대 Art Fair
나혜석 미술대전 초대전, 경기도 문화예술회관, 수원
2001 21세기 대작전시회, 예술의전당, 서울
홍익여성화가협회 20주년 기념전, 서울600년기념관, 서울
선화랑 개관 24주년 기념전, 선화랑, 서울
2000 아트엑스포 뉴욕, 제이콥 K. 자비츠 컨벤션 센터, 뉴욕
뉴밀레니엄 특별기획 100작가전, 선화랑, 서울
1999 서울회화제, 서울시립미술관, 서울
아름다운 그림전, 연미술관, 파주
1995 한국 독일작가전, 부페탈
1993 벨기에작가초대 한독전, 예술의전당, 서울
캐나다 떼오도르 현대미술관서울전, 토탈미술관, 서울
한국현대미술전, 모스크바 현대미술관, 모스크바
대한민국미술대전, 국립현대미술관, 과천
제10주년 홍익전, 예술의전당, 서울
1990 한국 여류 55인전, 토탈미술관, 서울
1989 한국현대미술 : 80년대의 정황전, 동숭아트센터, 서울
1987 서울미술제 특선
1987-97 홍익전, 문예진흥원, 서울
1986 현대미술제 입선
1986-87 구상전 입선 및 특선
1986-97 미협전, 예술의전당, 서울
1985-97 문전, 서울갤러리, 서울
1985-89 인체드로잉전
Born in 1941 at Mokpo
Studied at the Hongik University College of Fine Arts
2019 I am a painter, UM Gallery, Seoul
Cheongju Museum of Art, Cheongju, Korea
2011 Kimjaesun Gallery, Busan
UM Gallery, Seoul
2008 Woman , Philipkang Gallery, Seoul
2004 Avata , UM Gallery, Seoul
Avata , Moosim Gallery, Cheongju
2001 Marin201, Gallery Savina, Seoul
1998 Insa Gallery, Seoul
1995 The Face, Gallery 2000, Seoul
1993 Gallery 2000, Seoul
1991 Gallery Indeco, Seoul
1989 Seoul Gallery, Seoul
2019 Daegu Art Fair 2019, EXCO, Daegu
KIAF, UM Gallery, COEX, Seoul
Art Busan , 2019, UM Gallery, BEXCO, Busan
Na Na Land: It's My World, Savina Museum of Contemporary Art, Seoul
Korea Galleries Art Fair , UM Gallery, COEX, Seoul
2018 KIAF , UM Gallery, COEX, Seoul
Korea Galleries Art Fai r, UM Gallery, COEX, Seoul
2017 KIAF , UM Gallery, COEX, Seoul
Korea Galleries Art Fair , UM Gallery, COEX, Seoul
Spoon Art Show , Kintex, Goyang
2016 KIAF, UM Gallery, COEX, Seoul
Korea Galleries Art Fair, UM Gallery, COEX, Seoul
Art Palm Beach, Florida
Art Paris, Paris
Art Taipei, Taipei
2015 KIAF, UM Gallery, COEX, Seoul
Cheongju International Craft Biennale, Cheongju Cultural Industry
Promotion Foundation, Cheongju
Korea Galleries Art Fair, UM Gallery, COEX, Seoul
Scope Miami Beach, Miami
Scope Basel, Basel
Shanghai Art Fair, Shanghai
2014 Korea Galleries Art Fair, UM Gallery, COEX, Seoul
KIAF, UM Gallery, COEX, Seoul
2013 KIAF, UM Gallery, COEX, Seoul
Asia Top Gallery Hotel Art Fair, UM Gallery, Seoul/Hongkong
Korea Galleries Art Fair, UM Gallery, COEX, Seoul
2012 KIAF, UM Gallery, COEX, Seoul
Korea Galleries Art Fair, UM Gallery, COEX, Seoul
ASIA TOP GALLERY HOTEL ART FAIR , UM Gallery, Seoul/Hongkong
ART SHOW BUSAN , UM Gallery, BEXCO, Busan
2011 Art Fair 21 , UM Gallery, Cologne
SICAF , UM Gallery, COEX, Seoul
KIAF , UM Gallery, COEX, Seoul
ASIA TOP GALLERY HOTEL ART FAI R, UM Gallery, Seoul/Hongkong
Hong Kong International Art Fair , HKCEC, Hongkong
Seoul Open Art Fair , UM Gallery, COEX, Seoul
GIGE, China World Trade Center, Beijing
Korea Galleries Art Fair, UM Gallery, COEX, Seoul
2010 Suncheon-bay International Environment Art Fair, Suncheon
11th Korea Artist's Day Elder Artists Exhibition
The Exhibition of Chung Yoo Art Group, Mokpo Museum of Art, Mokpo
2009 Valentines Day Props, Sonamoo Gallery, Seoul
World Open Art Festival, Seoul Gyeonghuigung Museum of Art, Seoul
2008 KIAF, Philipkang Gallery, COEX, Seoul
SICAF, Philipkang Gallery, COEX, Seoul
Gwangju Biennale Sponsorship Exhibition of Korea
Contemporary Art, Gallery Nine, Gwangju
Silver Wings, Goyang SPART Complex & Park Oulim Art Gallery, Goyang
2007 KIAF, UM Gallery, COEX, Seoul
FIFA World Cup Germany Exhibition, Museum of European
Cultures, Germany
2006 Heyri Art Festival, Book Cafe Gallery, Paju
Yudal Museum of Art Inaugural Exhibition Hometown Artists
Exhibition, Yudal Museum of Art, Mokpo
Space and Women, Seoul Gallery, Seoul
2005Asian Art, Sejong Center Art Museum, Seoul
Seoul Metro Art Center Inaugural Exhibitio n, Seoul Metro Art Center, Seoul
Woman and Life, Seoul Museum of Art, Seoul
2004 Nam Seoul Museum of Art Inaugural Exhibition, Nam Seoul
Museum of Art, Seoul
Contemporary Seoul Art in Rome, House of Association of
Architects of Rome, Seoul
New Acquisitions, Seoul Museum of Art, Seoul
Life Landscape, Seoul Museum of Art, Seoul
Korea Galleries Art Fair, Seoul Art Center, Seoul
2003 Seoul Art Exhibition, Seoul Museum of Art, Seoul
Full-time Artists Exhibition, Sejong Art Center, Seoul
Artist and Liquor, Savina Museum of Contemporary Art, Seoul
100 Artists Invitational Exhibition to Mark the Centenary of
Korean Immigration to the US Invitational Exhibitio n, Hyun's ArtGallery, LA
2002 Wedding TV 2002 Wedding Expo Hyundai Art Fair
Rha Hye-Suk Art Exhibition, Gyeonggi-do Culture and Arts Center, Suwon
2001 The 21st Century Large-scale Work Exhibitio n, Seoul Art Center, Seoul
20th Anniversary Exhibition by Hongik Women Artists'
Association, Seoul 600 Years Exhibition Hall, Seoul
Sun Gallery 24th Anniversary Exhibition, Sun Gallery, Seoul
2000 ART EXPO New York, Jacob K. Javits Convention Center, NY
100 Artists Exhibition Specially Curated for the New Millennium, Sun Gallery, Seoul
1999 Seoul Painting Fair, Seoul Museum of Art, Seoul
Beautiful Pictures, Yeon-misul Art Museum, Paju
1995 Korea-Germany Contemporary Art Exchange Exhibition, Wuppertal
1993 Belgian Invitational Korea-Germany Art Exchange Exhibition, Seoul Art Center, Seoul
Theodore Contemporary Art Museum Seoul Exhibition, Total
Museum of Contemporary Art, Seoul
Korea Contemporary Art, Moscow Museum of Modern Art, Moscow
Grand Art Exhibition of Kore a, National Museum of Modern and
Contemporary Art, Gwacheon
10th Hongik Exhibition, Seoul Art Center, Seoul
1990 55 Korean Women Artists, Total Museum of Contemporary Art, Seoul
1989 Contemporary Art Situations in the 1980s, Dongsoong Art Center, Seoul